Let me start by asking – did you notice the new tag line for my site? "Attempting to Live Life On Purpose…" I think that is a better fit over my old tag of "Another way for me to avoid doing any real work". I enjoy working and I don't consider myself lazy as a rule (I do have my moments). Just wanted to point it out… Let's move on:
I am going to cycle commute to work… Again… No, really this time! I'm not sure if I've mentioned it here on the blog, but I recently changed teams at work and I changed building that I report to – so now, instead of almost 19 miles to work each way, I have a mere 8.3 miles to work each way! The new building does have a shower and lockers and the bike route is mostly on-street bike lanes just as my old commute was. So, now I can get to work in about 45 mins instead of an hour and 40 mins.
I rode my bike to work yesterday, but I did not ride it home. I got caught up in the new job functions and worked until after 7:30 so I had Stephanie drive up and join me for dinner.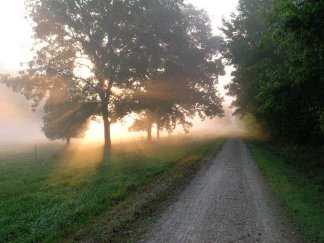 The bike's night lights (required for street riding) don't have good batteries. Anyway, I also rode my bike to work today, this time both ways, and I was still able to get home in time to get to church! Stephanie and I have felt the pressure of being a one car family and my being able to ride my bike to work again should be a big help.
Plus, I'm training for the next D-Tour which is going to be riding along the Katy Trail in Missouri. Its a short 225 mile trail and I will be joined by my brother-in-law in Sedalai. It should be a lot of fun and we plan to finish in about five days. I think we might even be able to finish three days – since there are no mountains to climb. It all depends on how in shape the two of us are. Both of the scenic pictures in this post are from the Katy trail.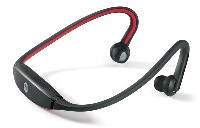 Back on point – My goal is to ride my bike several days a week. I even purchased a bluetooth headset to allow me to listen to music from my phone while riding without having to have the cable draped across the handle bars. I'm not excited about its performance so far… I'll save that for a possible future post.
P.S. – I still owe Aaron Delong (http://tru-magic.com) a D-Tour AZ-TX, 2007 T-Shirt – which I am going to send him, as soon as I design them, have them made, and pay for them…